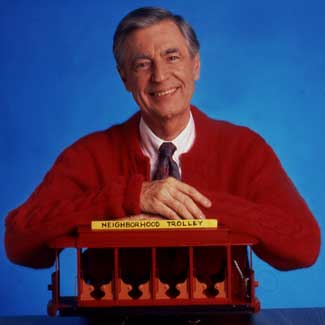 Yes, you know him.
Overall one of the most recognizable faces on television ever. But also the operator of one of the most subtle and effective Christian ministries ever. It all was predicated on this passage:
The second is this: 'Love your neighbor as yourself.' There is no commandment greater than these."
Mark 12:31
And Fred said.
"Won't you be my neighbor?"
Yes. Yes, I will.